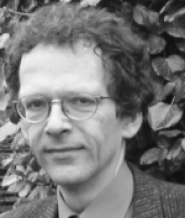 Jack van Wijk is full professor in visualization at the Department of Mathematics and Computer Science of Eindhoven University of Technology (TU/e). He received a MSc degree in industrial design engineering in 1982 and a PhD degree in computer science in 1986, both from Delft University of Technology, both with honors. After a short period in the software industry, he has worked for ten years at the Netherlands Energy Research Foundation ECN. He joined Eindhoven University of Technology in 1998, where he became a full professor of visualization in 2001. His main research interests are information visualization, visual analytics, and mathematical visualization. He is cofounder and VP Scientific Affairs of MagnaView BV. Since 2016 he is scientific director of the new Professional Doctorate in Engineering (PDEng) Data Science program. He has (co-)authored more than 150 papers in visualization and computer graphics.
Talk: Data Visualization
Data Visualization concerns the use of interactive computer graphics to obtain insight in large amounts of data. The aim is to exploit the unique capabilities of the human visual system to detect patterns, structures, and irregularities, and to enable experts to formulate new hypotheses, confirm the expected, and to discover the unexpected. The research group Visualization of the Eindhoven University of Technology aims to develop new methods and techniques for this. The focus is on information visualization and visual analytics. We study how large amounts of abstract data, such as tables, hierarchies, and networks can be respresented and interacted with. In many cases, combinations of such data have to be dealt with, and also, the data is often dynamic, which brings another big challenge. Typical use cases are how to get an overview of a hard disk, how to analyze thousands of medicine prescriptions, and how to see patterns in huge telecom datasets. In visual analytics, the aim is to integrate methods from statistics, machine learning, and data mining, as well as to support data types such as text and multimedia, and to support the full process from data acquisition to presentation. In the presentation an overview of the field is given, illustrated with examples of work from Eindhoven, covering a variety of different data and application domains. All aspects have their own challenges. Data comes in many different flavors and can be transformed to other types. We will show how one simple data set can be viewed as a table, a network, a hierarchy, and as intersecting sets, leading to very different visualizations. Our visual system is very powerful, but also has limitations. A good understanding of human perception is essential to obtain visualizations that are understandable without effort. Large data sets can often not be shown in a single image, interaction is crucial to enable users to focus on what they are interested in. Supporting users in their navigation through the data is a challenge, but often a key success factor.